The Digital Game as a Historical Representation – Medievalism and Czech Historical Culture 
Research Area 3 – Objects, Traces, Mapping: Everyday Experience of Spaces
Contact: jan.kremer@cefres.cz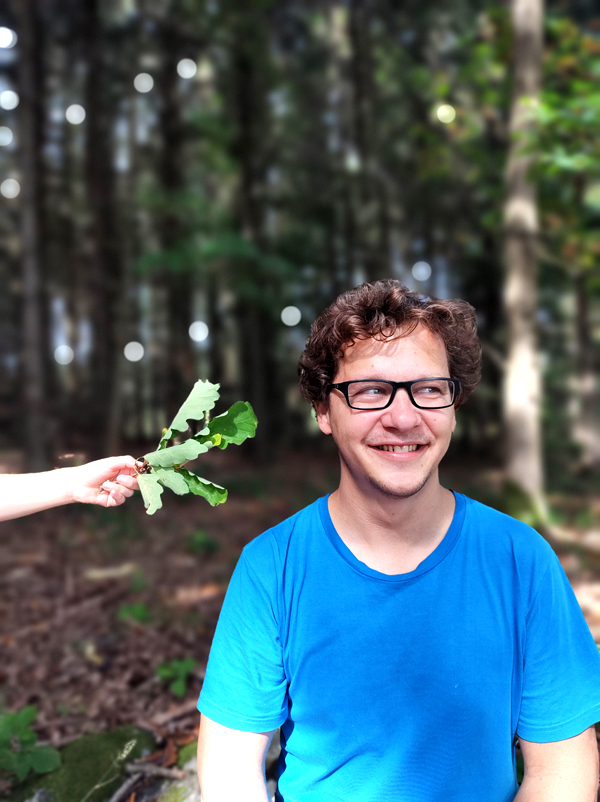 My main research focuses on representations of the past in digital games, how they are constructed by developers and perceived by players. About 56% of the Czech population regularly play digital games; the average age of a player is 33 years and the share of female players is over 30%. Titles set in the past or inspired by history regularly top the sales charts. However, the content of games is not much talked about in mainstream media, and academic historians have so far ignored them. Recent research shows that the digital games have become an influential historical medium due to their interactivity, performativity and immersion. This new form of popular history actually reflects and influences our historical culture, i.e. 'how we both collectively and individually think about, understand, negotiate and talk about that past in the present'.
Understanding historical digital games is not only crucial for the work of historians, archaeologists, political scientists or anthropologists, but is also important for educational disciplines such as history didactics or museology. The research on historical digital games is dealt with by the field of "Public history" (history in the public space), which in this context is not only concerned with the communication of the professional results of historiography to the public, but is also interested in the analysis of historical representations intended for the public, regardless of the author. The aim of my work is not to fact-check game titles, but rather to try to understand " how it engages with it, who is doing this engagement and why, and how the results subsequently affect our understanding of the past ".
The aim of my work is not to fact-check game titles, but rather to try to understand "how the game treats history, who creates it and why, and how the resulting cultural artefact affects our understanding of the past".
My work focuses primarily on game medievalisms, that is, contemporary game representations of medieval culture and society. I am concerned not only with games, but also with related paratexts or other remedializations of medieval themes in television series, films, books or audiovisual art. The geopolitical framework of my research comprises of Czech and, in a broader context, Central European historical culture. Crucial part of my work includes the perception and construction od medievalisms among players.
CV
Education
2001-2009: Charles University in Prague, Faculty of Arts
Mgr degree from History and Auxiliary Sciences of History/Archive Studies
since 2017: Charles University in Prague, Faculty of Education
Ph. D. Program: Public History
 Research Projects
2019-2021: Sázava: Archaeology of a Medieval Monastery, Czech Science Foundation Project, Archaeological Institute, Czech Academy of Sciences, Prague
Teaching
2014-2020: Council on International Educational Exchange and Charles University in Prague
since 2018: Faculty of Education, Charles University in Prague
Organized conference
November 21–22 and 28–29, 2022: Central and Eastern European Historical Games Workshop, Prague and online, in cooperation with CEFRES, Academy of Sciences, Faculty of Social Sciences of the Charles University and Film and TV School of the Academy of Performing Arts; website: https://ceehgc.eu/
Recent publications
Conference papers
July 2022: International Medieval Congress, Leeds UK
September 2021: "Využití a zneužití historie v moderních kulturně-politických diskurzech" [Use and Abuse of History in Modern Cultural and Political Discourses], Centre of Medieval Studies, Prague
November 2020: conference Dějiny ve veřejném prostoru [History in the Public Space], Prague
July 2020: international online workshop The Middle Ages in Modern Games, Winchester
November 2019: international workshop Mittelalterrezeption in der Gegenwartskultur, Collegium Carolinum, Prague
Articles
Historická herní studia: Nástin badatelského pole [Historical Game Studies: An Outline of the Research Field], Historie – Otázky – Problémy 13, 2021, No. 2, pp. 12–35.
Hra o historii. Digitální reprezentace minulosti [Game for History. Digital Representations of the Past], Dějiny a současnost 10, 2020, pp. 10–13.