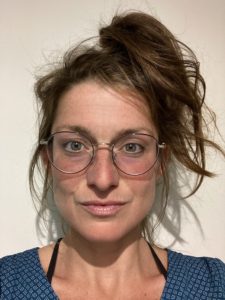 Research area : 1 & 2
Hélène Martinelli, assistant professor of comparative literature at the École Normale Supérieure de Lyon, benefits from a temporary assignment at CEFRES by CNRS since September 1st, 2023. She holds an "Agrégation" in Modern literature (2007), and a PhD in Comparative literature awarded by the Aix-Marseille University and Sorbonne University (2014). Her research focuses on print culture and illustration in 19th and 20th century Central Europe, with a special emphasis on the material conditions of creation. Thus, it also deals with gender issues and aims to visibilize forgotten or overlooked women writings.
Her approach is both comparative and interdisciplinary, drawing from different fields of study, ranging from book history to sociology of literature.
Consistent with the scientific policy of CEFRES, it contributes to two of its three priority research areas. It is linked to the issues raised within Area 1 "Displacements, 'dépaysements' and discrepancies: people, knowledge and practices" and Area 2 entitled "Norms and transgressions".
During her stay in Prague, she plans to carry out her research project about "Raw books: the symbolic form of the book at the margins of the literary field", which aims to bring a broader understanding of the practices of self-publishing and private bookmaking, not only in Central Europe but more broadly from the West to the East, before the fanzine and samizdat era — be it related to a political prohibition, an independent artistic intention or an outsider-amateur position.
Link to the CV : https://www.academia.edu/15507145/CV_H%C3%A9l%C3%A8ne_Martinelli_septembre_2023