Between Stigma and Legitimation: Illegitimate Birth in Ukraine in the Eighteenth and Early Twentieth Centuries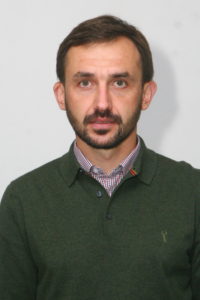 Igor Serdiuk, PhD, dr. habil., professor of the department of History of Ukraine of Poltava National Pedagogical University. Author of several books on the history of early modern Ukraine.
In graduate school, he studied the historical and demographic characteristics of the urban population of Left Bank Ukraine in the 18th century. Later, he began to study the history of childhood in the Hetman region – an autonomous Cossack state of the 17th and 18th centuries. The main focus is on the study of the model of childhood, the interaction of traditional and "scientific" cultures, the influence of the Christian heritage on the vision of a child and childhood. Now he is studying the history of childhood in the context of "quality of life", modernization, the emergence of new institutions and the strengthening of state control over family life and childhood. With the beginning of the open phase of Russian aggression, he stayed in Ukraine and spent a lot of time working as a military instructor. 
CV
Education
2018: habilitation

work

(in

Zaporizhia National University)

, history of childhood in Ukraine

 

2010: Ph.D., dissertation defended in National University «Kyiv-Mohyla Academy», historical demography

 

2006: MA,

Poltava National Pedagogical University



Positions
2019: p

rofessor of the Department of History of Ukraine, Poltava National Pedagogical University

 

2015: associate professor at the Department of History of Ukraine, Poltava National Pedagogical University

 

2014: visiting lecturer

at

the Department of History

,

National University «Kyiv-Mohyla Academy»



Research interests
historical demography

social history of the Hetmanate

childhood history




history of ideas